The past few weeks have definitely been full, so they have gone by quickly!
Mid-September brought us our first team since our summer break, a medical team and a GYN surgical team from North Carolina. This was the first surgical team that has come since I have moved here, and I was really looking forward to learning this portion of my role. We always talk about the importance of flexibility when serving with Solid Rock and this team was really put to the test when hurricane Fiona arrived. Fortunately, we only got some rain here in San Juan whereas other parts of the island experienced a lot more damage, but this did impact the team's week of service. The surgical team did not complete the volume of cases they expected but I was really impressed with the positive outlook everyone kept…the slower pace for the week allowed the surgical team to participate in activities that they usually are not able to. I really enjoyed serving alongside this team and getting to have some good conversations with many of the team members. My nursing career started in surgery so it was really great to be back in the OR, too!
That Friday I flew back to the states for one of my best friend's wedding. I am so glad it worked out that I could come home to celebrate Kaitlyn's special day! The rest of the week was a bit of whirlwind. This was my first trip back to the US since I moved so I spent as much time with my family and a few friends as I could. My mom's birthday was also that week, so it was great to be able to celebrate with her!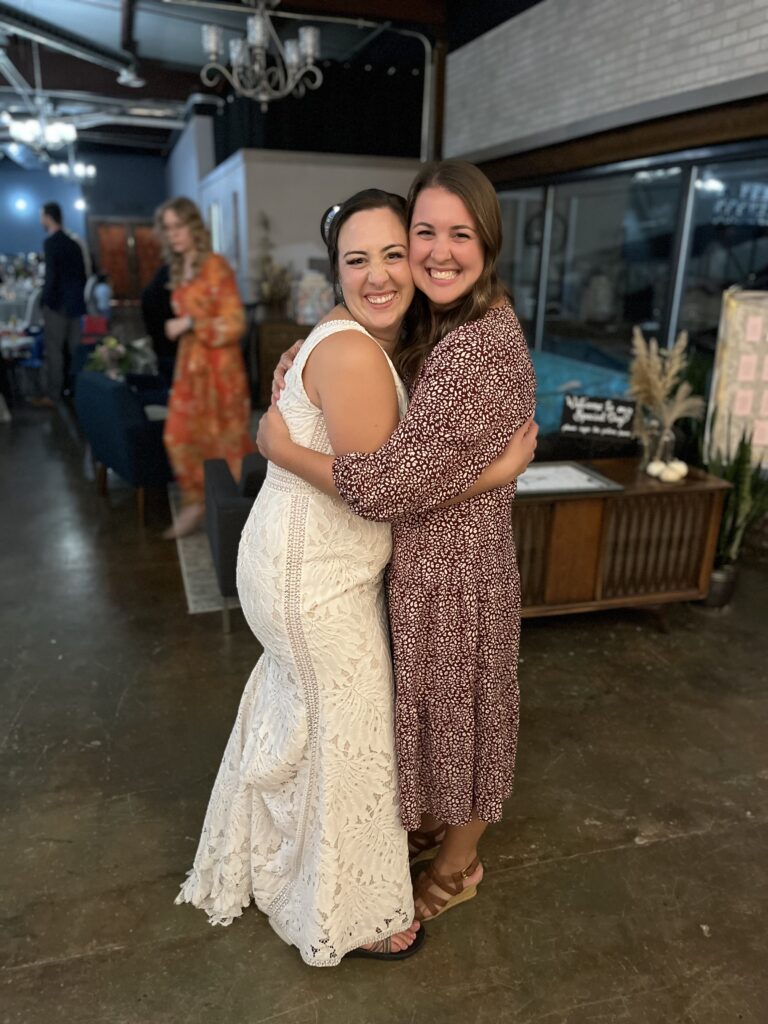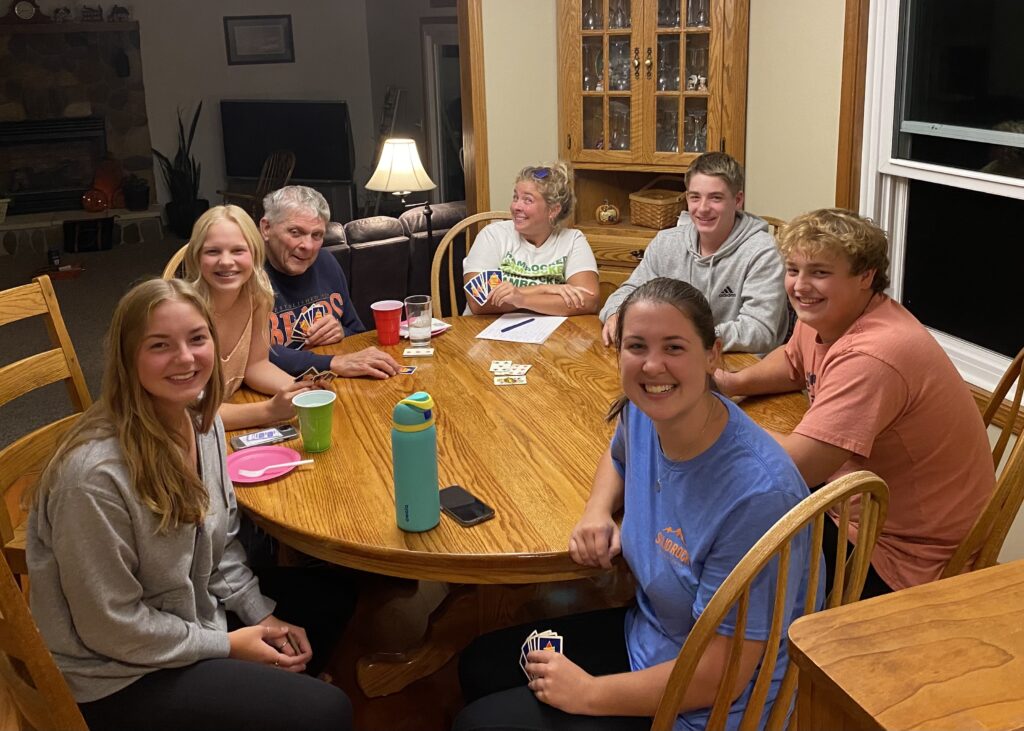 On my way back to the DR I met up with the incoming medical team from Concord, North Carolina in the Atlanta airport. It was great to have the extra time with the team and get to know people before serving together. Most of the individuals on this team come every year so I really just got to be a part of their barrio team which I loved! Katelyn Houser also came to help that week and she stayed at my apartment while she was here. I met Katelyn this summer when she led a team and then stayed in San Juan for a few weeks…it was good to see her again and catch up some!
The following week we did not have a team, so I was able to catch up on some paperwork/projects and prep for the upcoming surgical team. I was also able to join Kamanda and Bianca two different days to help with student sponsorship pictures. I feel like it is important to see the behind-the-scenes work that goes into this portion of Solid Rock's ministry to make it possible.
Last week we hosted a medical and GYN surgical team from Nashville. When I moved to the DR earlier this year I arrived with the Nashville team – it was fun to see some familiar returning faces! It was a busy week with a few exceptionally long days, but overall very successful. I primarily worked with the surgical team, and I really enjoyed getting to know and work alongside them. Just as with the first surgical team, I loved being back in the OR, and I am feeling more confident in my understanding of my role.

The past few days my sister, Katelyn, came to visit! She is the first person in my family to come to San Juan and I was very excited to give her a little glimpse of my life here. Katelyn was in San Juan for 4 days so we made the most of her time: a trip to the beach, church, drove around San Juan, tours of our current and new clinic, and an 8+ mile hike (we never found the waterfall we were looking for but enjoyed swimming in the river). It was good to spend time with Katelyn, to have her meet my friends, meet Arlo, and for her to see my home here. Very thankful she was able to make the trip here!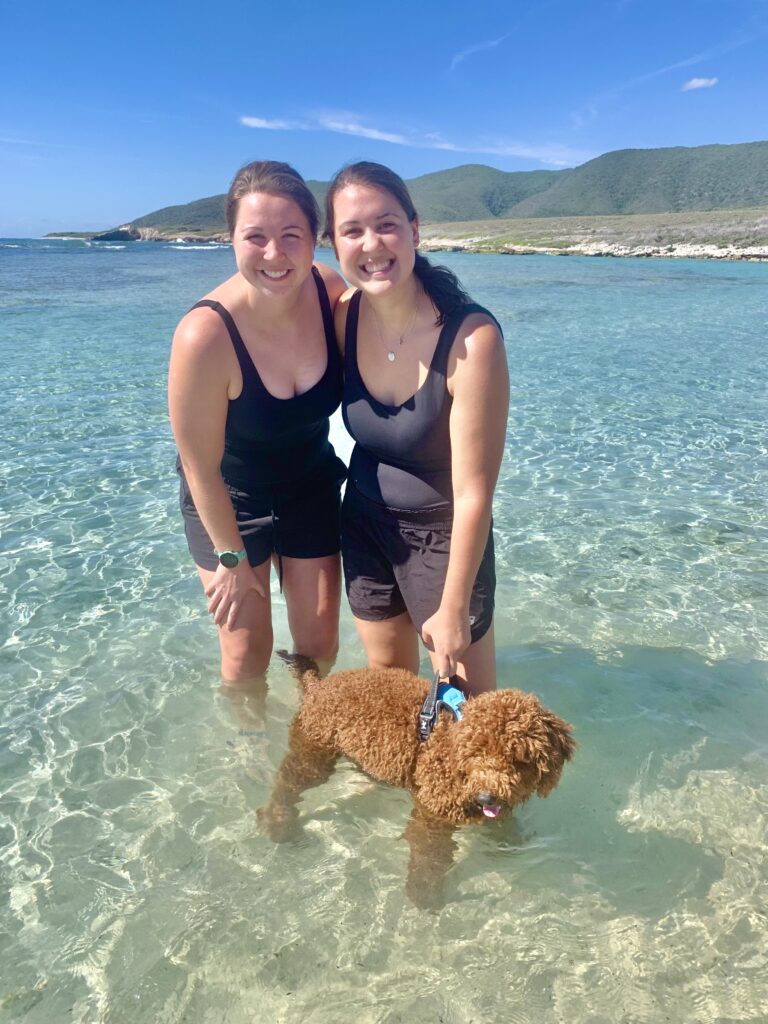 Prayer requests:
Spanish
Health
Smooth, successful weeks of service for our next 2 weeks of surgical teams
Arlo – I took him to the vet for a checkup and they found that he has Ehrlichia which is a bacteria transmitted by ticks. Fortunately, he hasn't shown any symptoms. Arlo has to take antibiotics for 28 days and then they will repeat his blood work. Please be praying that the antibiotics work.
A few more pictures from the past few weeks…