As family and friends are wrapping up their summer breaks, ours is just beginning. While temperatures are always warm here in the Dominican Republic, it has been especially hot these past few weeks. I was talking to my parents on Facetime the other day and was telling them how I wish I could be in their backyard pool every day!
We ended the summer schedule with two great teams. The first team was a combined team from Minnesota and Missouri. Both teams were larger than usual, so they mixed their teams, and then separated into two barrio teams. Everyone had such positive attitudes and worked so well together….you never would have known they were from different states and didn't know each other prior to coming! Both teams had some unique situations every day, and even had to transport at least one patient each day to a local hospital or clinic for a higher level of care than what we could offer. Talk about being at the right place at the right time!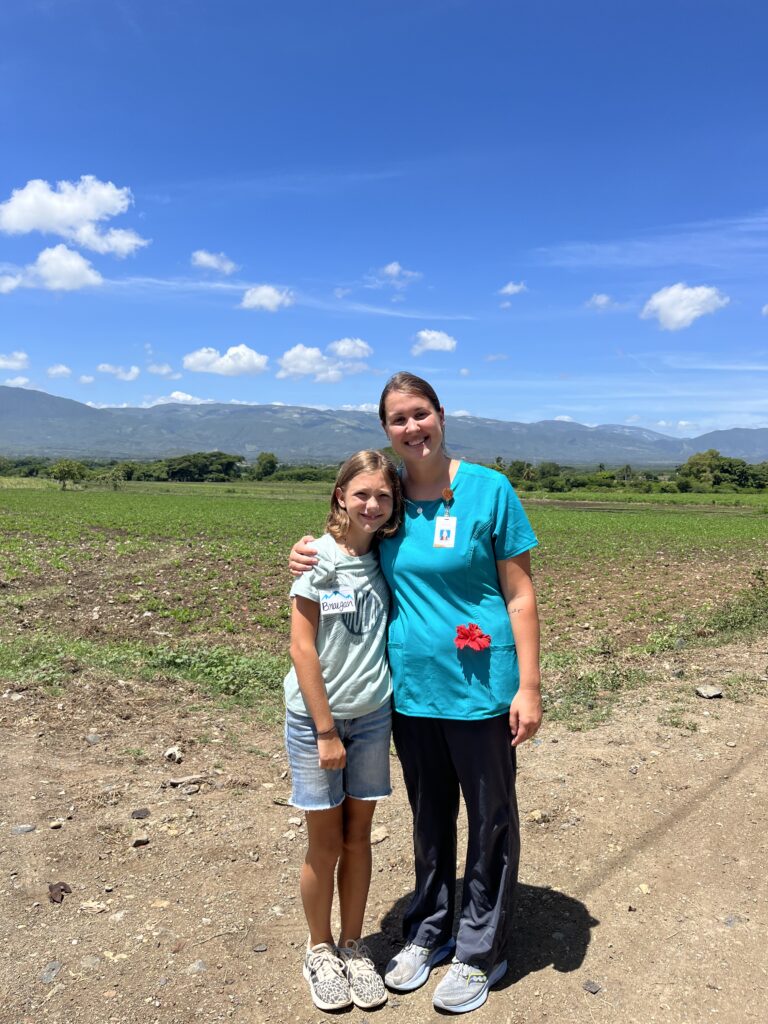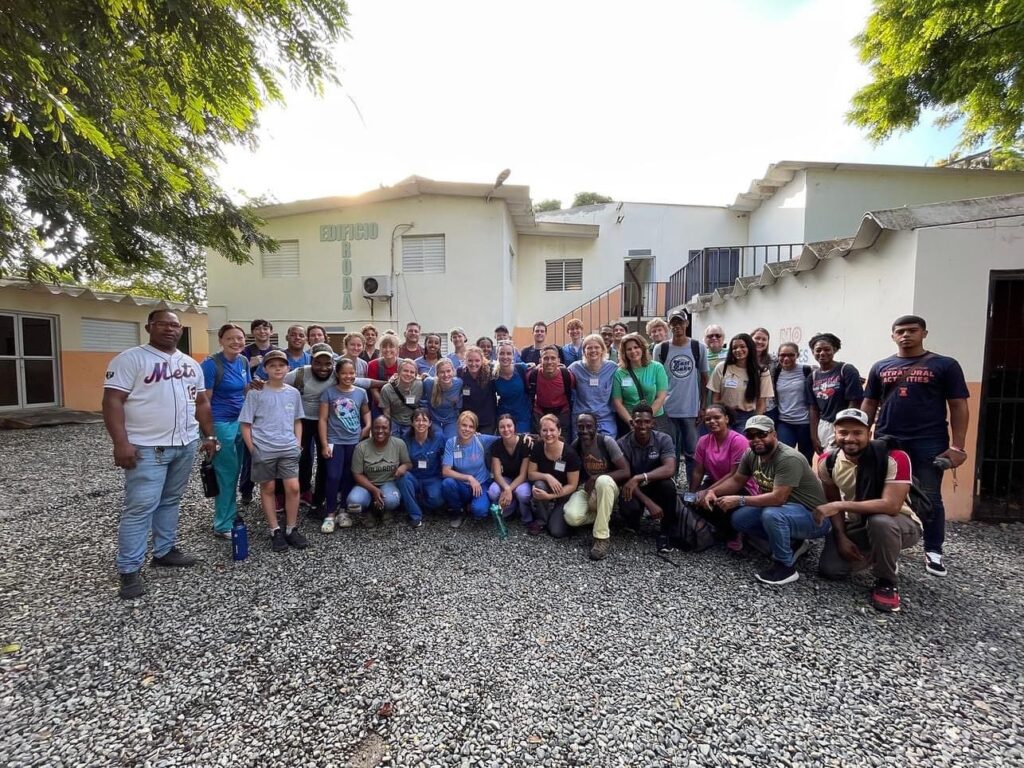 The following picture is from one of our barrio sites that week, located at the top of a large hill. I watched people walk up that hill all day (some patients in their seventies and eighties) in order to come to our clinic. That really got me thinking…how far would you be willing to walk for healthcare?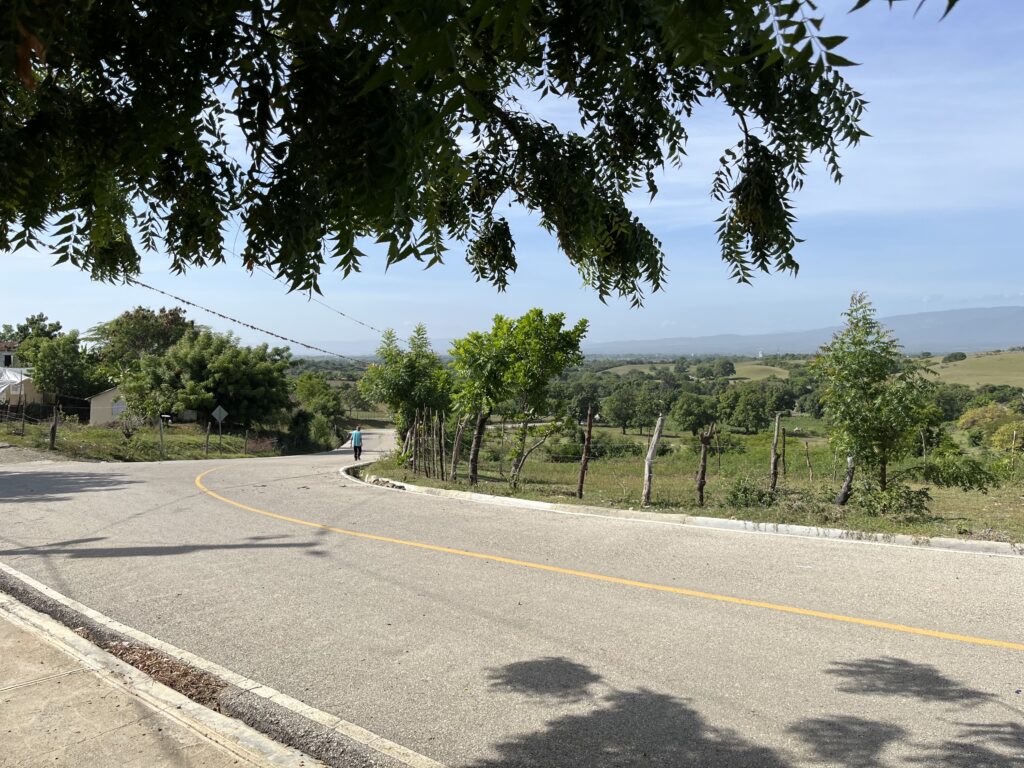 Our last team of the summer was from University of Tampa. The team was primarily undergrad nursing students, and a few masters level nursing students. The team was large, so the undergrad students took turns doing a day of construction. It was very hot that week, and I was really impressed with the positive attitudes that all the girls kept.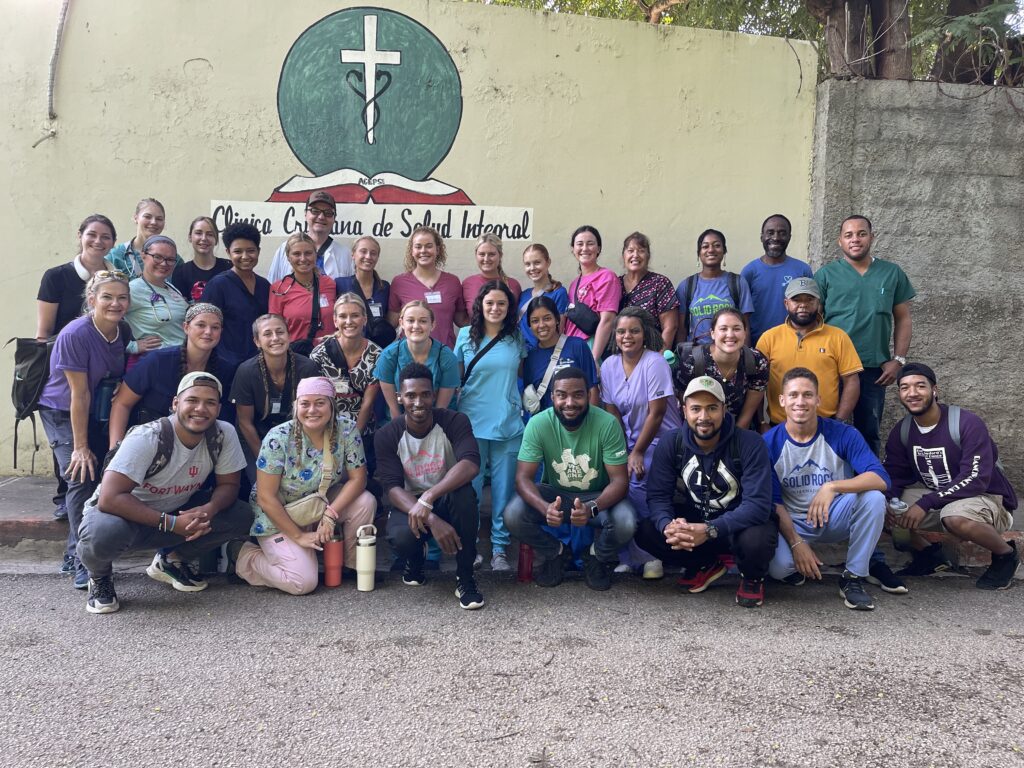 Last week I worked on prep for our upcoming fall teams, trying to get things as squared away as possible before I head back to the States. I have enjoyed being able to be home with my dogs as well. Rue is growing fast and has already learned to sit. We are still working on only going to the bathroom outside and how to walk on a leash.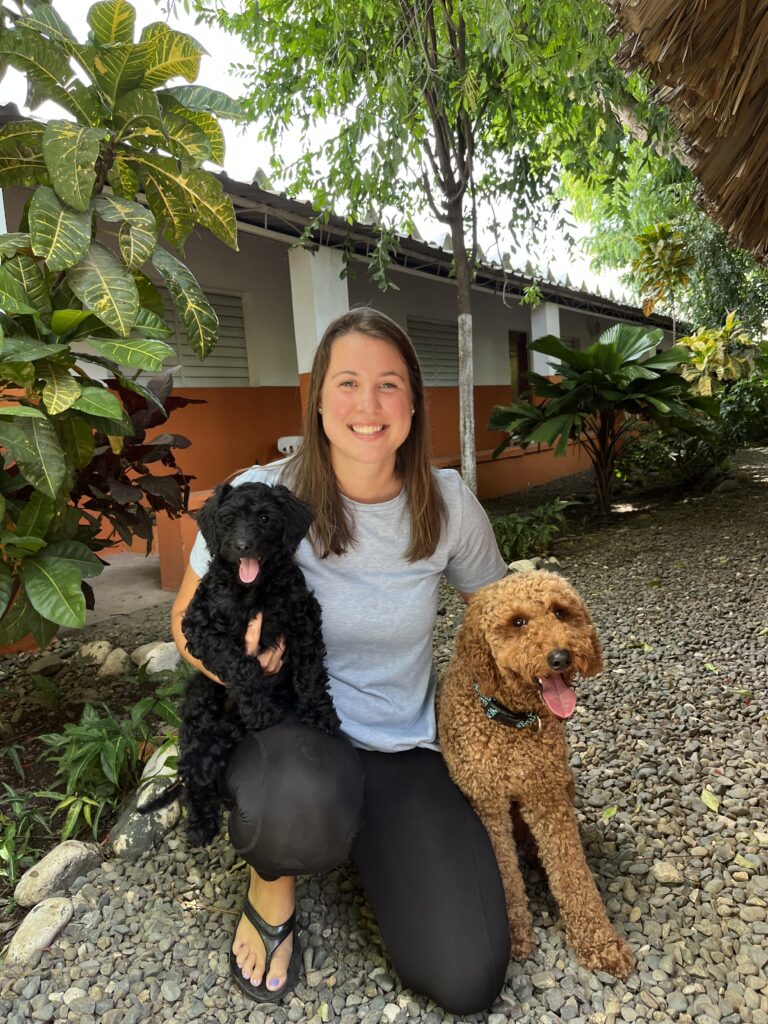 This morning Tyler and I spent a few hours preparing the guesthouse for an incoming tropical storm that is supposed to dump quite a bit of rain on us tomorrow. Hopefully the prep work will just mean mopping the floors when all is said and done. I look forward to the day when the root issue is fixed, and we don't have to worry about the guesthouse flooding anymore!
Prayer requests:
For separate reasons, Tyler and I are both waiting to be able to travel stateside. Please pray that both processes wrap up quickly so that we can visit our families.
Safety and minimal damage to the island during this incoming tropical storm.
Rest and health.
And, as always, Spanish.