It's hard to believe that another month has come and is nearly gone! We have stayed busy with teams and that makes the days and weeks go by quickly. Our last team for the spring was from Ohio Northern University. The team was primarily nursing students and I loved serving alongside them at our barrio clinics.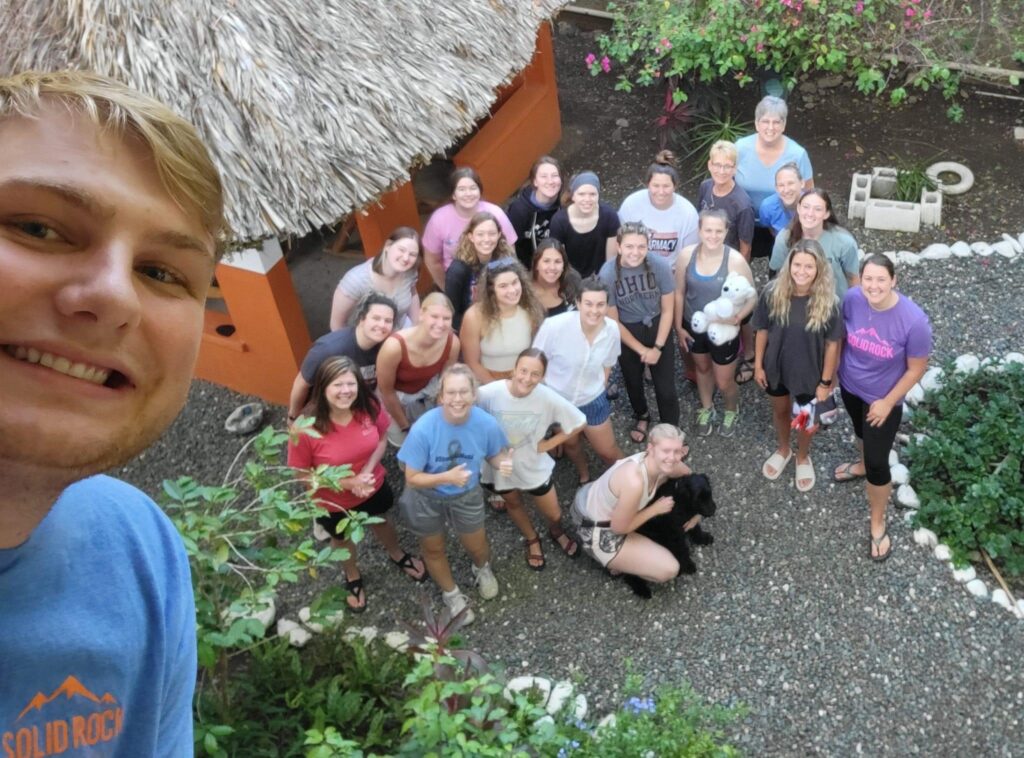 This month we started our summer schedule that is comprised of mainly construction and VBS teams. The first team this month was from Northwoods Community Church in Peoria, Illinois. I was particularly excited for this team because Northwoods is the church I did all my short-term missions through, and it is always nice to see some familiar faces! One familiar face was my friend, Josiah. In 2015 Josiah and I both went on our first mission trip ever and it was here to the Dominican Republic with SRI. God worked in big ways in both of our lives on that trip, putting the love for mission work in our hearts. Here we are 7 years later, and Josiah is a missions associate at Northwoods, leading a trip to the DR, and I am the medical coordinator for SRI. It is pretty amazing to see how God has worked in both our lives since our first trip here!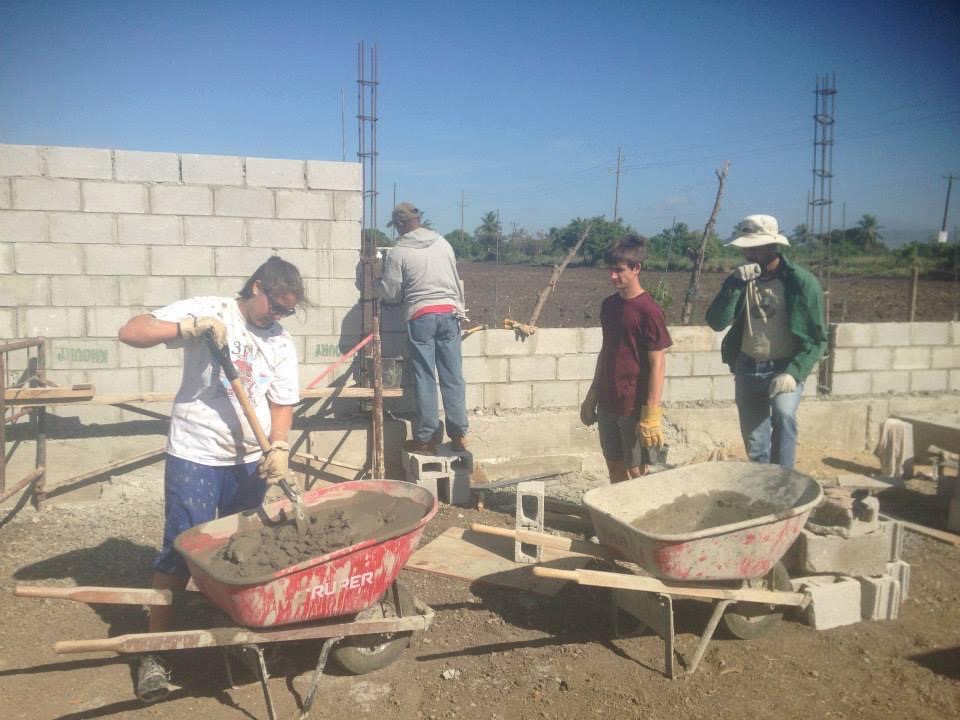 I traveled to Santo Domingo with the Northwoods team at the end of their week so I could meet up with my parents for the weekend. Mom and Dad celebrated their 30th wedding anniversary on June 6th and chose to plan their anniversary trip to the DR so they could tie in a visit with me. They spent a few days relaxing in Punta Cana and then traveled to the capital so that we could spend the weekend together. It was so good to see my parents and fill them in on my life in the DR! I can't wait for them to come back so that I can show them my home here in San Juan.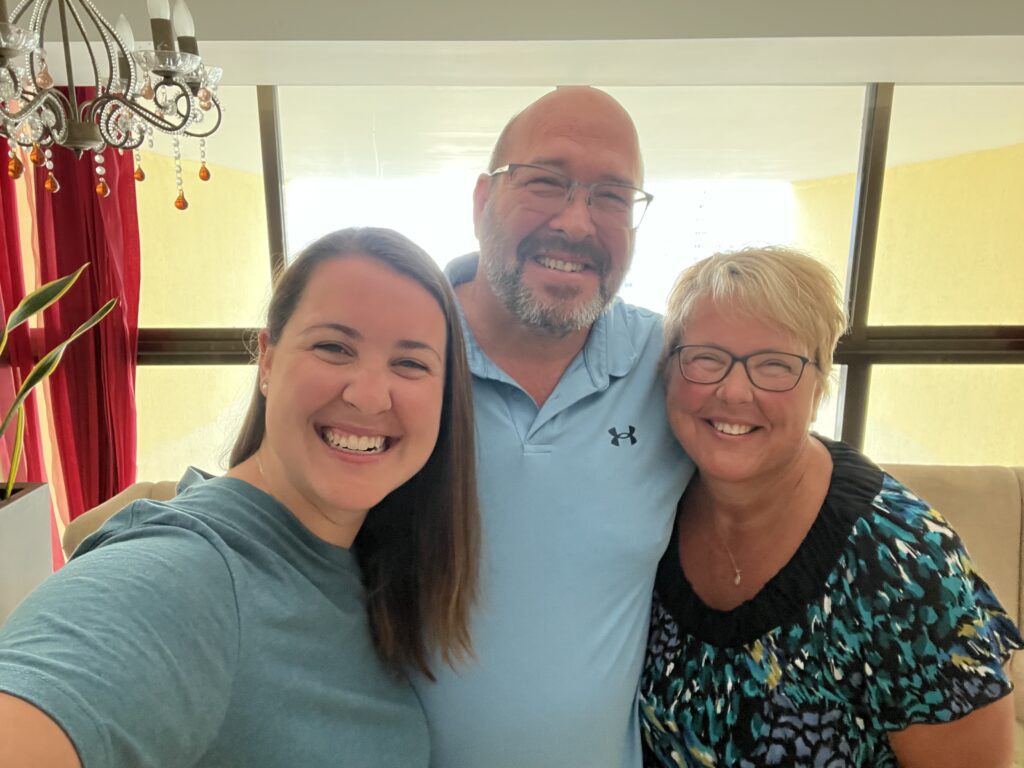 Last week we had a group from North Carolina doing construction (primarily painting at the new clinic) and VBS, and this week we have a group from Ohio doing the same. I love seeing the continued progress at the new clinic, and it has been so fun to watch the teams prep for VBS every day. The fresh energy each new team brings is always so encouraging!
A question I've been asked a few times is what my day looks like when we don't have medical teams. Well, sometimes it looks like working on behind the scenes work for our medical teams. Sometimes it looks like helping Tyler in the kitchen, organizing supplies in the guesthouse and the pharmacy, or helping do the seemingly endless supply of dishes. Other times it looks like removing stitches or going to VBS in the afternoon. Sometimes it looks like sitting down with a team member and having a talk about Jesus. Every day looks a little different, but every day is certainly full!
If you read the title of this blog and have made it this far, you're probably wondering "Who is Arlo?" Well, Arlo is my new puppy! He is a mini goldendoodle and he has quickly made his home here in San Juan. Arlo loves all the attention he gets from the guests staying here at the guesthouse and he absolutely loves playing with Tyler's dog, Osa. We are still working on potty training and only chewing on designated items, but Arlo's sweet face and spunky personality have already brought some extra joy into my life.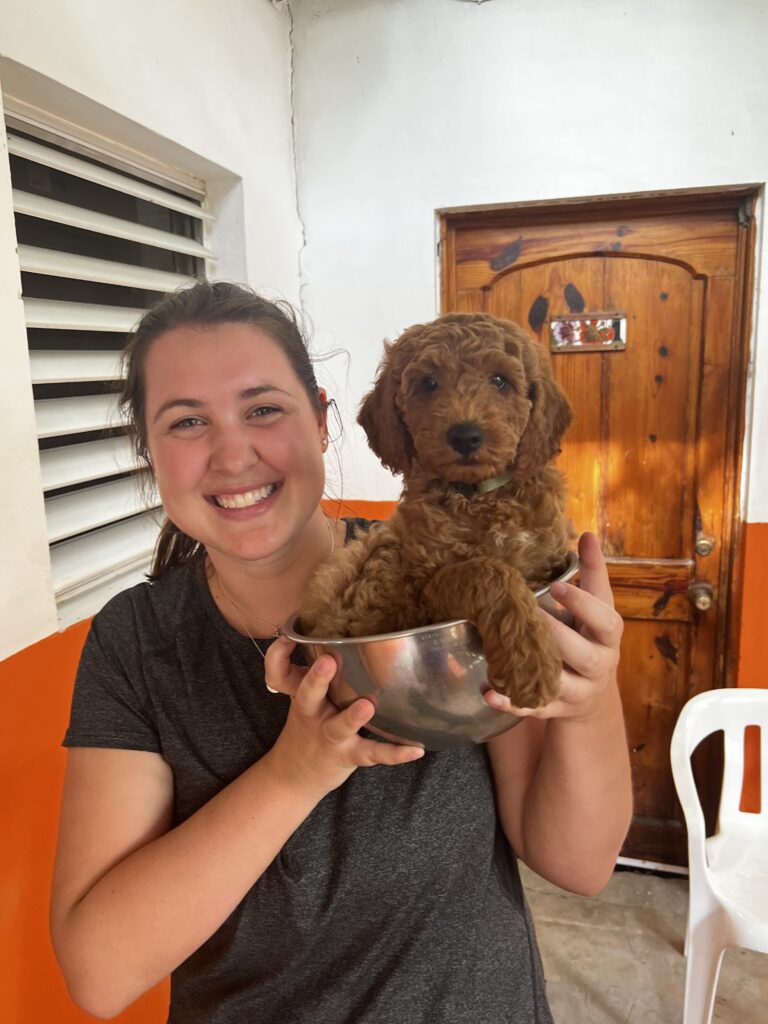 Prayer requests:
Spanish – I feel like this will be at the top of my list for a long time! There is so much to learn and not being able to communicate with people is really hard for me.
A smooth move and transition for both Arlo and myself when we move into my apartment in a few weeks.