Then I heard the voice of the Lord saying, "Whom shall I send? And who will go for us?" And I said, "Here I am. Send me!" -Isaiah 6:8
Hello, friends! My name is Sarah Heinz, and I am so excited to be the next Medical Coordinator for Solid Rock International! For those who don't know me, I'd like to introduce myself and tell you a little bit about what led me to this position with SRI.
I was born and raised in central Illinois — Chillicothe to be exact. I am the second of five children; I have an older brother (Daniel), two younger sisters (Katelyn and Andrea), and a younger brother (Stephen).
When I was in 2nd grade we had a career week where parents came in and told us about their jobs. One mom told us about her job as a nurse – I went home that day and told my mom I wanted to be a nurse when I grew up and that never changed! I have always had a strong desire to help people and nursing is a perfect way to do that. I graduated with my Bachelor of Science in Nursing from Saint Francis Medical Center College of Nursing in Peoria, IL in 2017 and for the past 4.5 years I have worked as a circulating nurse in General Surgery (also known as the Multi-Specialty Team). I have continued my nursing education and I will graduate at the end of February with my Master of Science in Nursing in the Family Nurse Practitioner specialty track.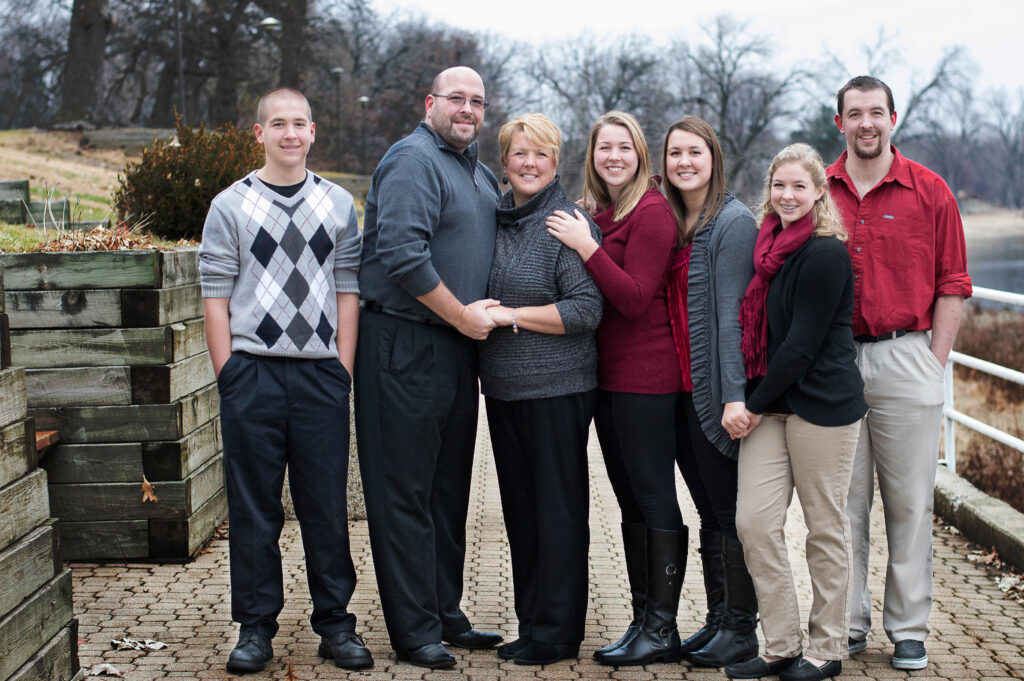 So what brought me to SRI? Well, that is a long story but I will give you a shortened version!
The summer after high school one of my best friends went on a mission trip to the DR with our local church that partners with SRI. After hearing about her experience, I was intrigued and ended up going on my first mission trip the summer before I started nursing school (July 2015). During our time with SRI, we did VBS and worked on building one of the perimeter walls for the new clinic. On that trip the seed for missions was planted in my heart and I couldn't wait to come back after I finished nursing school when I had a real set of skills to offer!
From my very first short-term mission trip I felt a calling to missions but was really open to however God wanted that to look in my life. When I came home from my third mission trip I spent a lot of time in prayer – if God was putting the desire to do long-term mission work in my heart, then why wasn't He opening any doors? Very clearly I got that I needed to go back to school…and that's exactly what I did.
Over the past 3 years anytime anyone has asked me why I went back to school or what I want to do when I'm done, my answer has always been "I love going on mission trips and I want to be able to help more." Grad school has definitely been an exercise in trust (balancing work and school isn't easy without throwing a global pandemic into the mix!) but I know this additional education will be beneficial and allow me to help more people in the years to come.
When SRI posted about the Medical Coordinator position I wondered if it was maybe God opening a door in response to all my prayers about long term mission work. When I inquired about the position, the timeline of when SRI was looking to have the position filled and completion of my NP program lined up perfectly. The Medical Coordinator position is particularly exciting to me because in a way I get to be a part of all the medical and surgical teams that come to San Juan. This position allows me to use my experience in surgery when we have surgical teams, and I will be able to use my new degree as a Nurse Practitioner when we have medical teams that come to do barrio clinics. I have been told you know something is God's plan for you when you feel total peace about it – and I feel total peace about this position with SRI!
I love SRI's mission and the work that they are doing in San Juan, and I am so thankful to be a part of it! This position really is a dream job for me and allows me to make the most of my nursing education, organizational and communication skills to help the greatest number of people. I'm excited to see how God uses me in the coming years!